Jill Shonka, DDS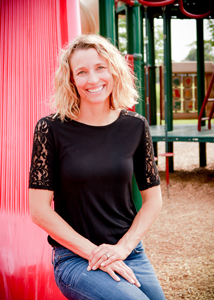 Dr. Jill grew up with her brother, Christian, and sister, Maggie (our office manager), in Parker, CO. Dr. Jill graduated from Colorado State University with a degree in Psychology and attended dental school at the University of Iowa. After graduating with honors, she decided to stay in Iowa to complete her training in Pediatric Dentistry. Dr. Jill was actively involved in many volunteer activities throughout dental school and residency and currently provides volunteer dental services to the non-profit group, His Little Feet. They bring approximately 20 orphaned children to the US each year, teach them English and travel around the country increasing awareness of orphans worldwide.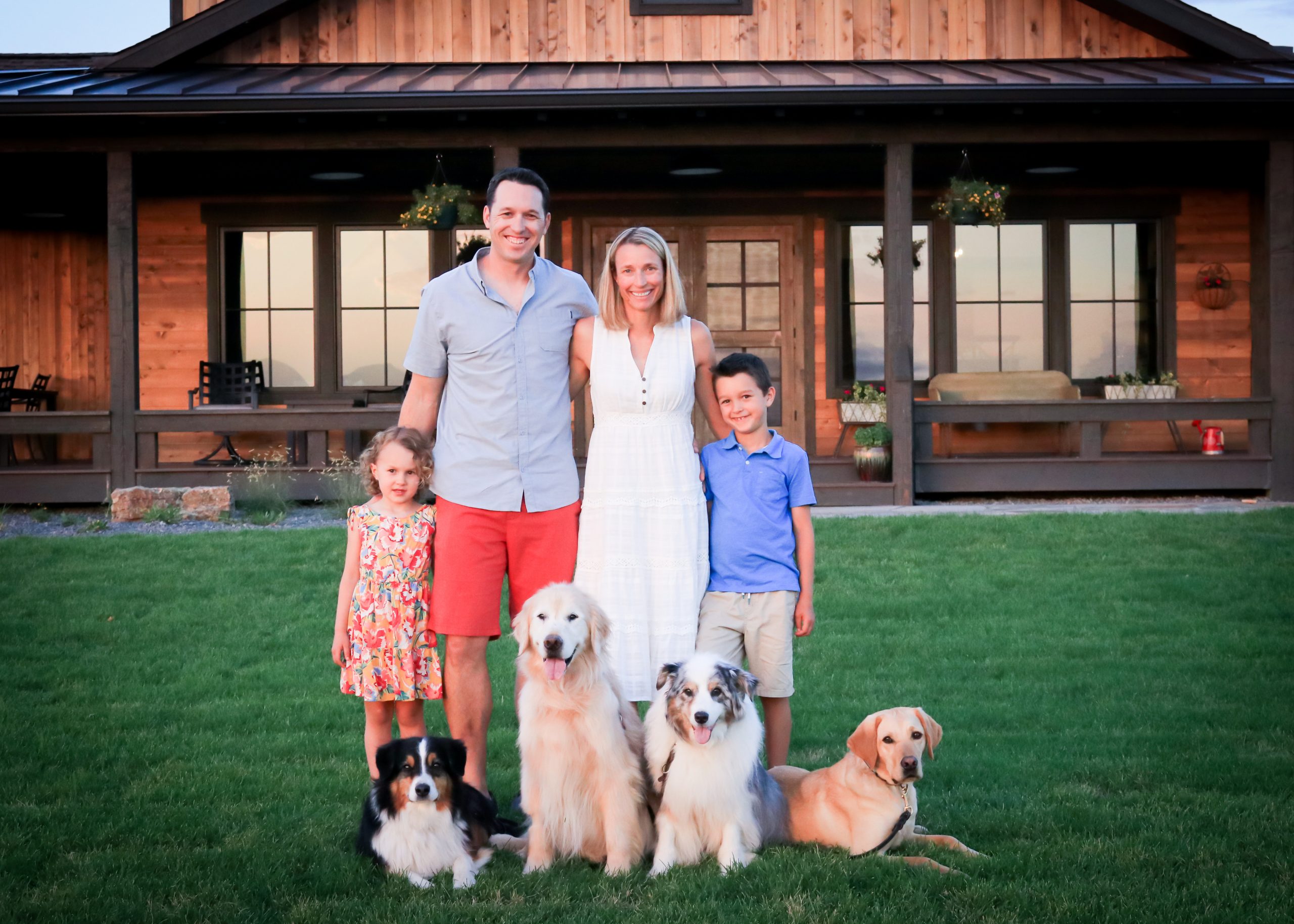 Dr. Jill enjoys all sports and grew up swimming, playing soccer, horseback riding, mountain biking, and freestyle skiing. She has completed a half ironman, a marathon, several triathlons, and enjoys road biking and competing with her dogs, Summit, Kina, and Ajax in agility. Dr. Jill and John have a son Kelly and daughter Elise that keep them on their toes. They love to spend time with them outdoors swimming, riding bikes and camping.
Dr. Jill has always had a passion for kids and enjoys being able to combine her love for kids, background in psychology and emphasis on education in order to give kids a great overall dental experience.
Dr. Jill's awards and recognitions include:
Diplomate, American Board of Pediatric Dentistry
American Academy of Pediatric Dentistry's recognition certificate for achievement in undergraduate Pediatric Dentistry endeavors
American Association of Public Health Dentistry Community Dentistry and Dental Public Health Award
American Student Dental Association Award of Excellence in recognition of outstanding dedication and service
Omicron Kappa Upsilon Honor Dental Society, Mu chapter in recognition of outstanding dedication and service
Foundation of the Pierre Fauchard Academy Annual Scholarship Award for outstanding leadership and academic achievements in dentistry
Dean's Leadership Award- four year recipient
Oral B Scholarship for community involvement—three year recipient
Deans Academic Recognition Award
Research Support Award, University of Iowa
Dental Service Trip to Cambodia
American Student Dental Representative for ADA Committee on the New Dentist
5280 Top Dentist 2017
Windsor Now Reader's Choice Awards Best Dentist 2015, 2016, 2017, 2018, 2019 and 2020
Colorado Parent magazine Top Dentist 2017
Katie Foster, DMD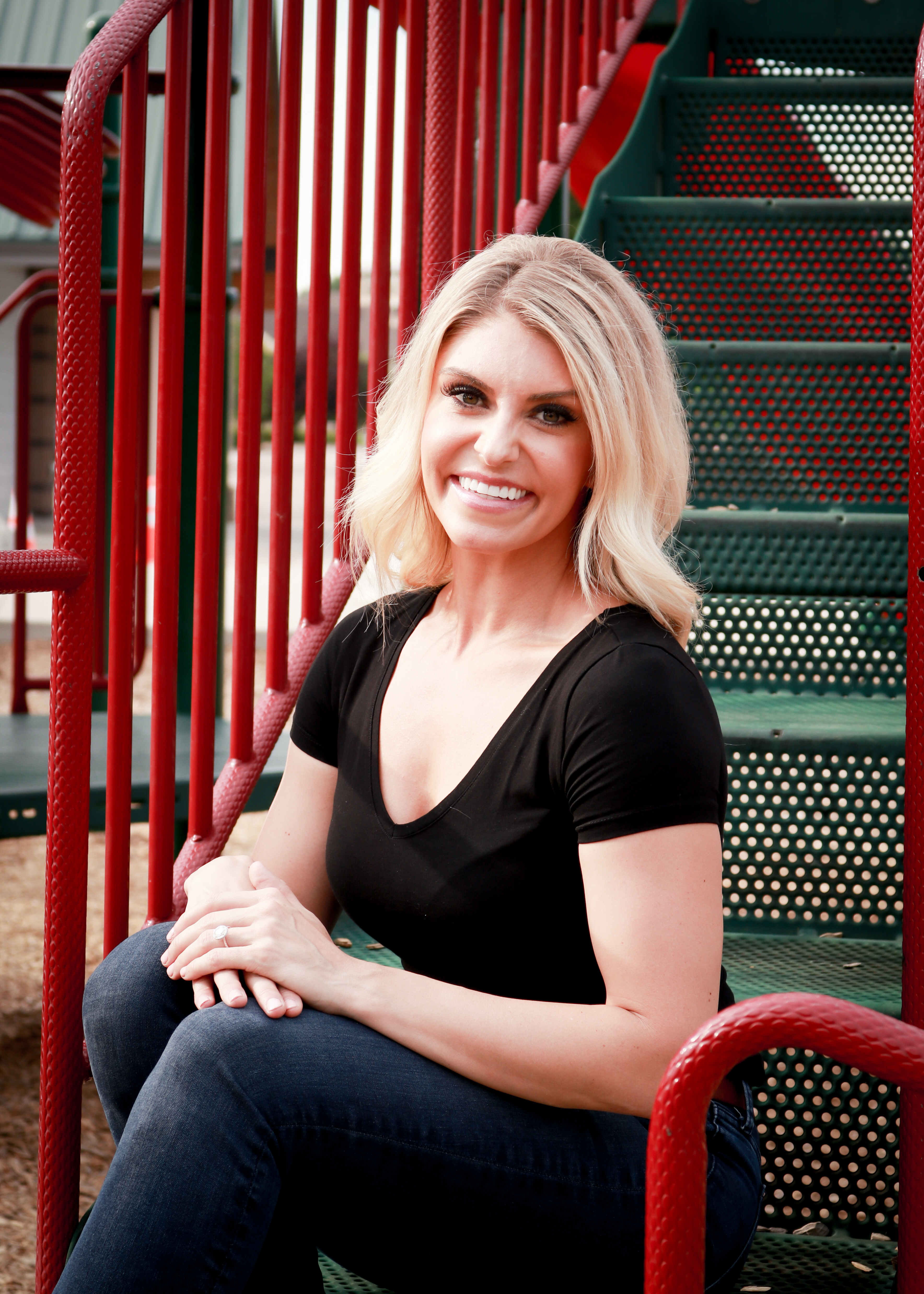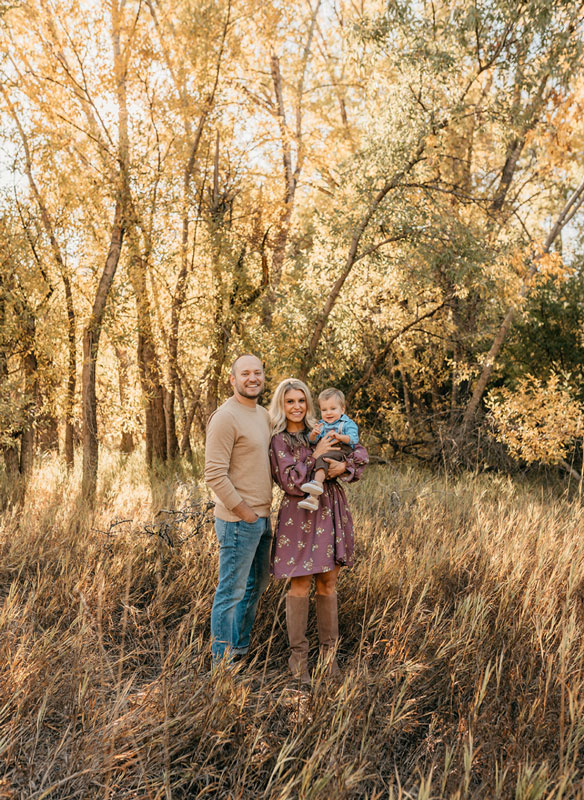 Hi! I am Dr. Katie Foster. I was born and raised in Northern Nevada- Reno to be exact. I moved to Thousand Oaks, California, in 2005 where I attended California Lutheran University and graduated with distinction receiving my Bachelor of Science degree in biology. While in college, I also studied the classical violin, was part of my schools orchestral program and was a competitive swimmer.
I received my dental degree at the University of Nevada, Las Vegas, where I realized early on my passion for working with and treating children. Following my dental training, I pursued my pediatric residency at Texas A&M Baylor College of Dentistry in association with the Children's Medical Center of Dallas and Texas Scottish Rite Hospital. I obtained extensive knowledge regarding clinical pediatric dentistry, dental emergencies as well as the skills to care for special needs and medically compromised patients.
I love nothing more than spending time with my wonderful husband, Josh and our two sweet children, Luke and Ella. When I am not working or chasing a toddler around, I love to cook (not a great baker though), stay active in the gym, try new restaurants and travel.
I am a board certified pediatric Dentist and an active member of the American Academy of Pediatric Dentistry.
I know that I have the best job in the whole world and I LOVE serving the amazing patients of Windsor Pediatric Dentistry!
Sarah Kate Lee, DDS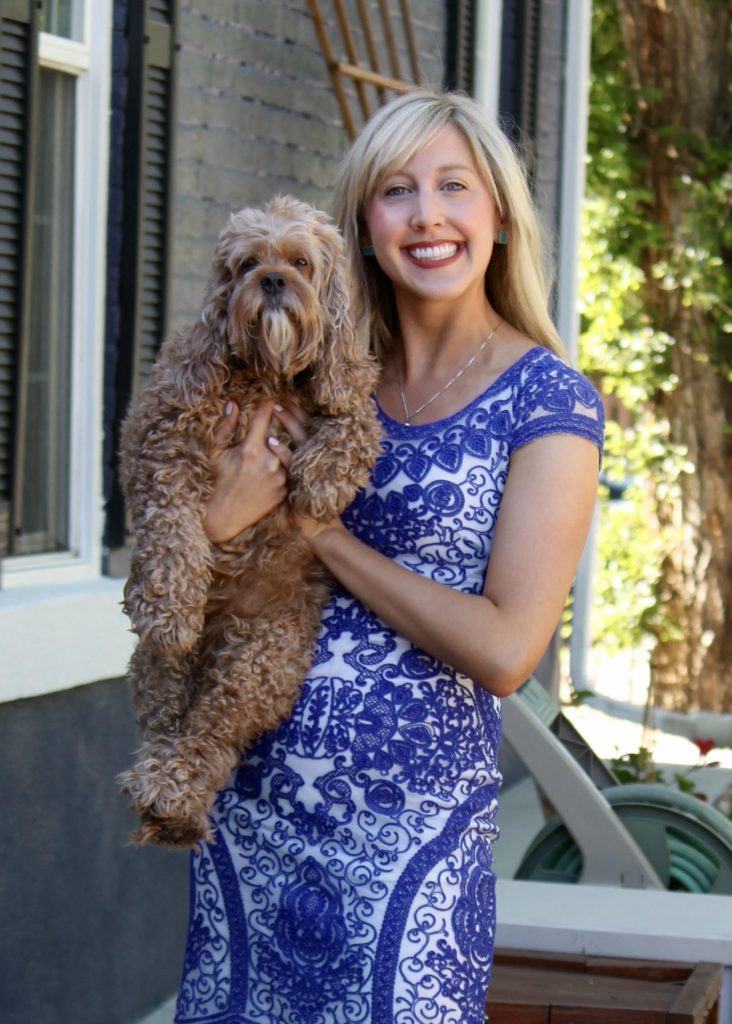 Dr. Sarah Kate Lee grew up on a farm in Iowa and spent time every year visiting family in Littleton, Colorado. She graduated summa cum laude from Iowa State University (Go Cyclones!) and earned her Doctor of Dental Surgery degree from the University of Colorado School of Dental Medicine. Throughout her life, Dr. Lee has spent time tutoring and mentoring in a variety of youth organizations. These experiences, coupled with treating hundreds of kids on a dental mission trip to Guatemala, solidified her desire to spend her life helping children.
Dr. Lee completed her pediatric specialty training at Oregon Health & Science University in Portland. She was elected Chief Resident and selected to represent the state of Oregon at the American Academy of Pediatric Dentists Advocacy Conference in Washington D.C. Dr. Lee has presented continuing education lectures to primary care providers in an effort to advocate for the importance of oral health in pediatrics. She is a passionate advocate for every child! Dr. Lee is board certified in pediatrics and a member of the American Academy of Pediatric Dentistry, the American Dental Association®, the Colorado Dental Association, the Metro Denver Dental Society and the Colorado Academy of Pediatric Dentistry.
Dr. Lee is passionate about providing individualized care in a safe and fun environment. Her goal is to provide positive, constructive appointments that give each child confidence at the dentist — and hopefully, beyond! She is grateful for every child she has the opportunity to care for!
In her free time, Dr. Lee loves to travel, cook, bake, write and spend time with her dog, Sofie. She is excited to be making northern Colorado her home and for the opportunity to serve the community!
Maggie — Practice Manager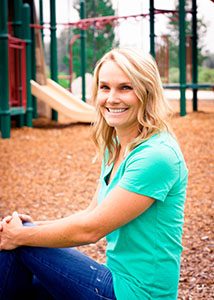 Maggie is a Colorado native. She and her husband, Scott, graduated from Colorado State University and after college decided to move to Windsor. Like many families, they were drawn to the small-town community atmosphere. They have called Windsor their home for over 13 years. Maggie loves chasing her 3 sons, Camden, Bennett, and Brooks, around as well as spending time with her family and friends. Maggie has been with the office since the practice opened and has enjoyed seeing all of the patients grow and change over the years.
Sheena — Dental Assistant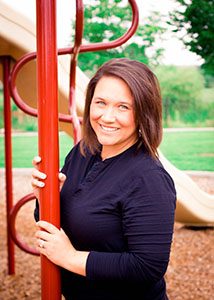 Sheena grew up in the Northern Colorado area. She loves spending time with her husband, Gabe, her three children, Savanna, Salena, and Oscar, as well as her two dogs. She has been a dental assistant since 2008 after graduating with honors from PIMA Medical Institute. In her spare time, she enjoys spending time with her family, bowling and watching football.
Makayla — Dental Assistant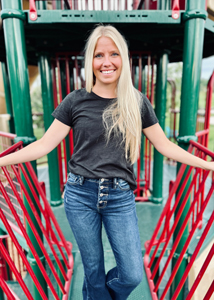 Makayla has been living in Colorado since 2011. She graduated from Front Range Community College, Larimer, in 2015 with her dental assisting certificate. She enjoys spending time with her boyfriend and her sweet Goldendoodle, Ruby. She also enjoys camping and spending time outdoors, whether it be camping near a lake or hanging out on her patio with friends.
Miranda — Dental Assistant
Miranda grew up in windy Wyoming. After getting married in 2014 to her amazing husband Cody, they settled in Fort Collins. There she went to school for Dental Assisting and earned her EDDA. When she's not at work she's always happy spending time with her big, crazy family or enjoying little things like long walks, deep talks, and living life as an adventure.
Fun Fact- She always wanted to be Princess Belle when she grew up.
Olivia — Front Desk Administrator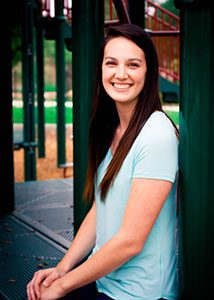 Olivia is originally from Indiana but moved to Colorado after graduating from Butler University with her partner Doug in 2015. They both attend Colorado State University together and have two rescue dogs, Dori and Luna, who they enjoy taking on outdoor adventures! Olivia has been in the dental field over 6 years and outside of work enjoys rock climbing, hiking, playing Fortnite and practicing yoga.

Molly – Dental Assistant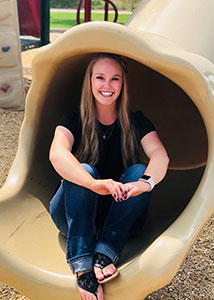 Molly is from southwest Colorado and she moved here with her now-husband. She got married during the start of COVID in her hometown.
In her spare time, she enjoys riding dirt bikes, baking and spending time with loved ones. Fun fact about Molly: she used to be our front desk administrator, but is now cross-trained as a dental assistant.
Kinley – Dental Assistant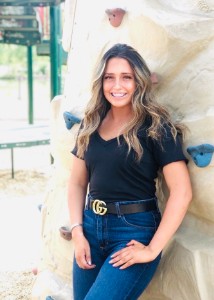 Kinley is from Texas and attended college in Stephenville, Texas before transferring to Colorado. Her hobbies include anything that has to do with horses and being outdoors. She enjoys spending time with her family.
Kyra – Dental Assistant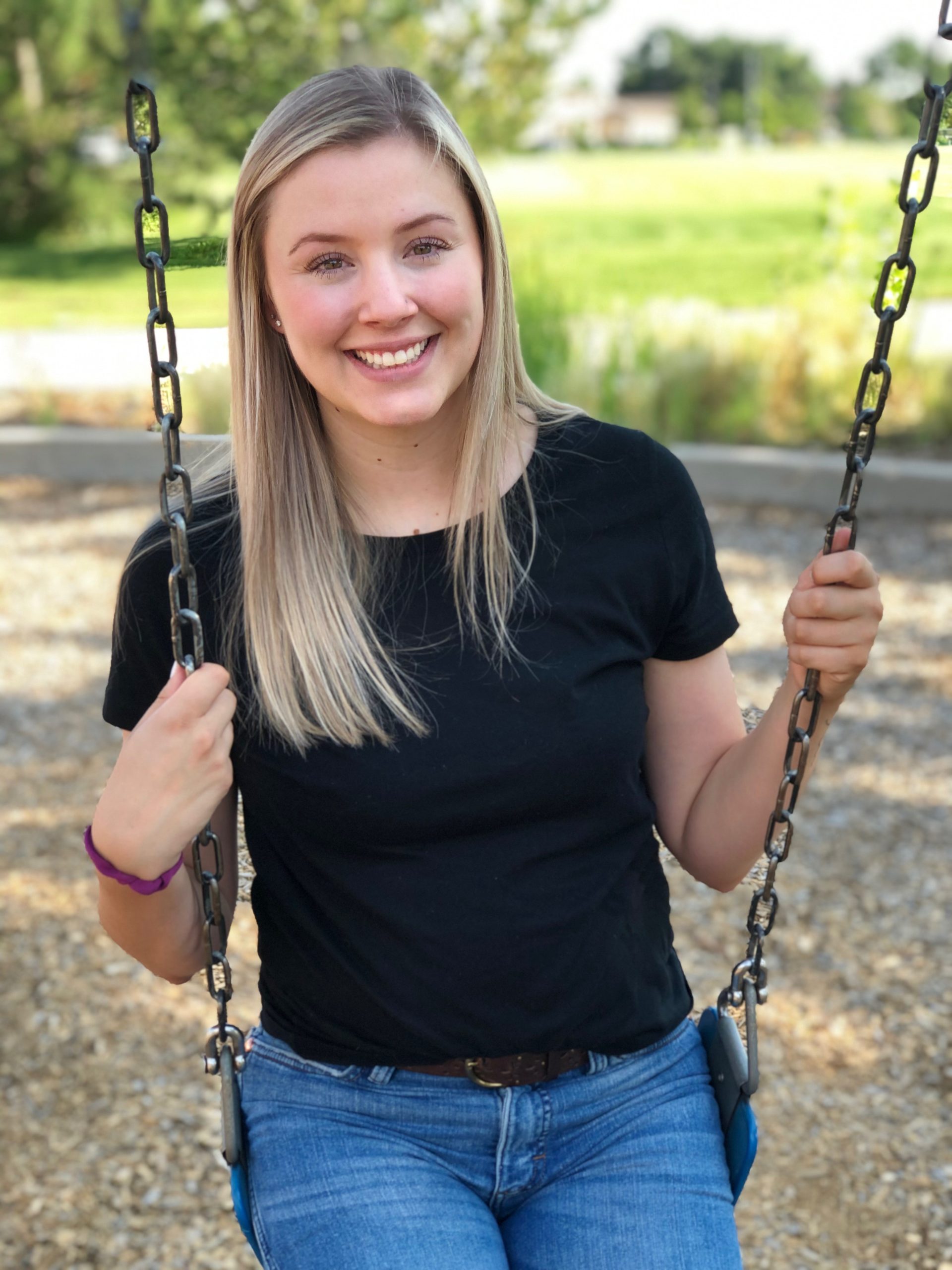 Kyra grew up in northern Colorado. In her free time she enjoys being outside fishing and playing golf. She also loves spending time with her son and teaching him how to golf.
Kenzie – Dental Assistant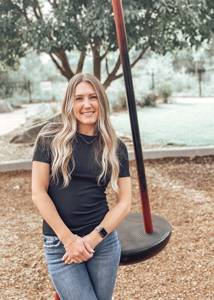 Kenzie was born in Las Vegas, Nevada, but grew up in Wyoming. She loves working out, hiking, fishing and spending time with her amazing parents and three sisters who are her best friends. She has been a dental assistant for a little over two years now and could not imagine doing anything else.
Kylie – Dental Assistant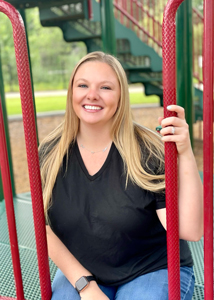 Kylie was born and raised in California and moved to Colorado in 2017 with her husband. She attended IBMC here in Colorado where she received her dental assisting certificate. Kylie loves keeping up with her son, Easton, and husband, Scott. In her spare time, she likes being crafty and spending time with her family.